Cathedral Square - 410 Ann Street corner of Ann and Wharf Street, Brisbane, QLD
Reddacliff Place - 266 George
Street at the end of Queen
Street Mall, Brisbane, QLD
St Stephen's Cathedral - 249 Elizabeth Street, Brisbane, QLD
Set in THREE iconic inner-city locations, the Brisbane City Markets were born with one purpose:
Delivering a premium selection of fresh farm-direct produce, premium local meats, artisan goods, trawler-direct seafood, authentic baked breads, gourmet food and provisions to the middle of Brisbane's iconic CBD. South-East Queensland enjoys some of the freshest seasonal produce in Australia… something we believe everyone should have access too, even in the CBD!
TUESDAY:
St Stephen's Cathedral: Set against the stunning St Stephen's Cathedral. Some of South East Queensland's finest artisans, foodies, and farmers gather to kick off the week. Lay back on the green grass, sample street eats or pick up something unique whilst wandering through the CBD. We've got you covered.
Wednesday:
Reddacliff Place: The OG (original) of our inner-city markets. Reddacliff Place is located at the very top of Queen St Mall and remains a favourite for city workers, local residents and tourists alike. You'll never be short for choice – whether it be delicious market eats, the freshest of farm direct goods, hand made provisions, gifts or more.
Thursday:
Cathedral Square: She may be smaller in size, but don't think for a minute that Cathedral Square doesn't pack a punch. With a bigger focus on street eats, this picturesque market is the perfect place for a quick or leisurely lunch (although, we definitely recommend the latter… hello picnic blankets and live music!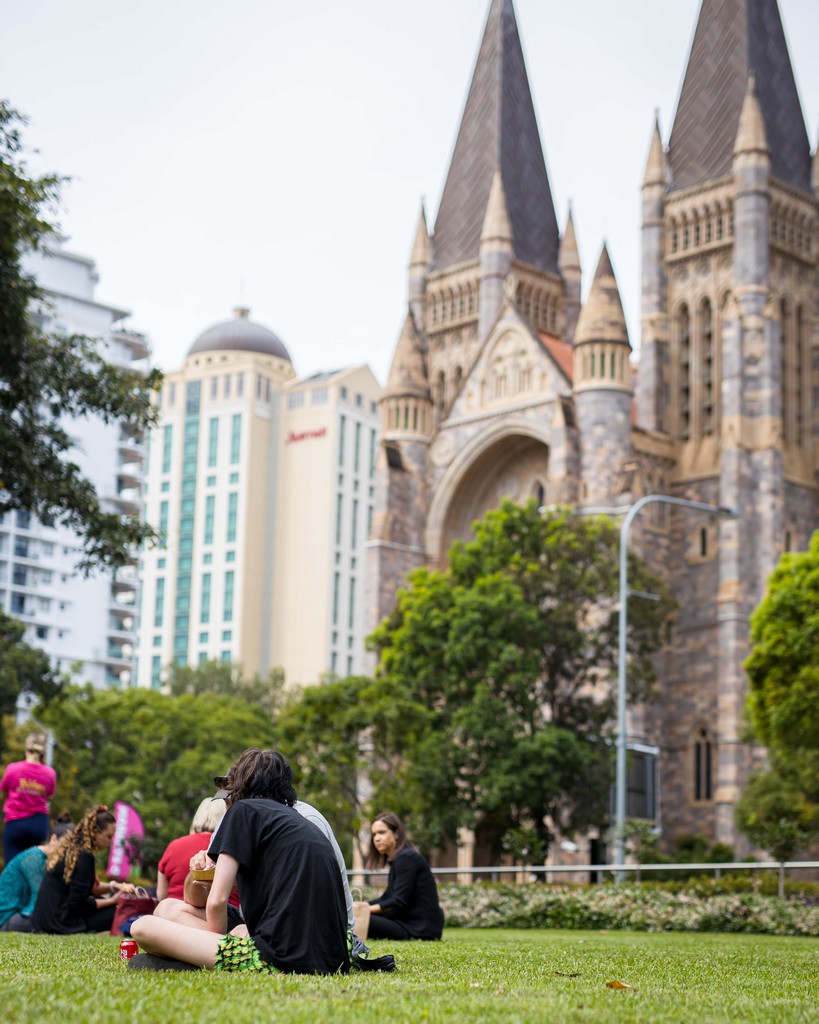 Ready to take your goods to the world? Our thriving markets are the best place to start. Apply now!
We love creating an electric atmosphere at our markets. That's why we've got plenty of opportunities available for musicians and street performers. Click apply to get started now!
Sign up to hear all our latest news & events and go in the monthly draw for $50 Market Dollars at your local Goodwill Projects Market!
No annoying emails (we pinky promise).